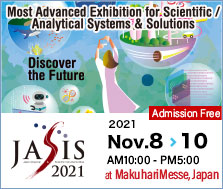 RSC Tokyo International Conference 2017
Analytical Science & Technology for Global Sustainability
International Conference Session, JASIS Conference
The Royal Society of Chemistry (RSC) and JAIMA (JAPAN Analytical Instruments Manufacturers' Association) jointly organize the RSC-TIC(Royal Society of Chemistry-Tokyo International Conference)during JASIS 2017, one of the biggest exhibitions of analytical and scientific instruments in Asia.
This conference focuses on analytical science and technology and consists of invited lectures and poster presentations. Participation from anyone involved in research and development in the field of analytical science and technology is welcome. 
RSC-TIC Organizers
Takehiko Kitamori (RSC(Analyst Associate Editor), The University of Tokyo)
Daniel Citterio (RSC(Fellow), Keio University)
Outline
| | |
| --- | --- |
| Date | September 7-8, 2017 |
| Place | Makuhari Messe, Chiba |
| Association | JAIMA, RSC |
Invited Lectures
9 Invited Lecturers from UK and Asia.
The list of invited lectures and the detailed program will be announced later.
Flash Presentation & Poster Session
Poster session for development and application of analytical instruments, including sample preparation methods and data analysis, will be held in Makuhari-Messe.
We welcome submission from academic, public institutional and industrial researchers.
We also welcome ongoing projects, and proposals of collaboration.
Each poster presenter will have a short presentation before the session.

Important schedule for application for poster presentation
Deadline to register for poster presentation: June 30
Deadline for submitting poster abstract file: July 7
Deadline for submitting flash presentation file: August 26
---
Travel Grant for International Participants
JAIMA is offering travel support grants, on a competitive basis, to applicants from outside of Japan, who wish to apply for the poster session. 50,000 JPY in cash will be offered as travel support to the successful applicants. They are also invited to the luncheon networking and exhibition tour held during the conference period.
Thank you for the application for the "Travel Grant".
Additional applications can no longer be accepted at this time.
Poster Presentation Award (13 posters)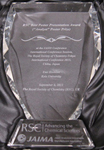 - RSC Best Presentation Award ("Analyst" Poster Prize)(top 3 posters)
- Poster Presentation Award (10 posters)
JASIS Global Exchange Zone:Networking Luncheon
JASIS 2017
JASIS 2017, the largest Japanese Exhibition on Analytical Instruments, will be held in Makuhari-Messe September 6-8. We hope the presenters and attendees to enjoy both scientific and technology discussion on the session, and seeking the latest analytical instruments on the exhibition.

Venue (Makuhari Messe)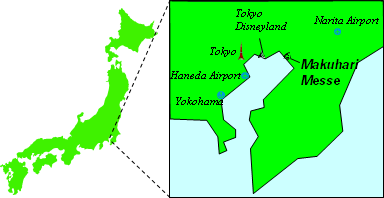 Direct airport limousine bus services
50 min from Narita Airport,
60 min from Haneda Airport

Train (JR Keiyo Line)
35 min from Tokyo Station