Links
Conference and Exhibition (Japan)
JASIS
JASIS aims to become "the largest and the most comprehensive Analytical and Scientific Instruments Trade Show and Conference in Asia". This JASIS exhibition organized by JAIMA and JSIA is being held in the beginning of September every year at Makuhari Messe, Chiba Japan.
SEMICON Japan
SEMICON Japan will be held at the Makuhari-Messe (Nippon Convention Center), Chiba, Japan in December, covering semiconductor manufacturing and test equipments, assembly, ICs and LSIs, and materials.
Associations & Societies (Japan)
Academic Society HomeVillage
The link list supported by the National Institute of Informatics, which covers a wide range of academic societies in Japan.
JSAC
The Japan Society of Analytical Chemistry
CSJ
The Chemical Society of Japan was founded in 1878, and is one of the most flourishing academic societies in Japan, covering most areas of pure and applied chemistry.
ECFA
Engineering Consulting Firms Association is an association of leading Japanese consulting firms in overseas consulting activities.
JBA
Japan Bioindustry Association is a non-profit organization dedicated to the promotion of bioscience, biotechnology and bioindustry in both Japan and the rest of the world.
JES
The Japanese Electrophoresis Society was established in 1950. The aim of the society is to promote the development of new techniques of electrophoresis and their applications to biomedical research and clinical chemistry.
JEMIMA
The Japan Electric Measuring Instruments Manufacturers' Association was established as an industrial trade organization and relevant articles of incorporation and an operating organization in May 1948. JEMIMA was recognized as a non-profit making industrial organization in May 1960.
JSBBA
The Japan Society for Bioscience, Biotechnology, and Agrochemistry was founded in 1924 as a body called the Agricultural Chemical Society of Japan, with the objectives of promoting the science of agricultural chemistry and thereby contributing to human welfare.
The Mass Spectrometry Society of Japan
APPIE
The Association of Powder Process Industry and Engineering, JAPAN is a nonprofit corporation contributed sound progress of economy and advancement of human life through the development of powder technology.
The Crystallographic Society of Japan
ISIJ
The Iron and Steel Institute of Japan, an academic society for researchers and engineers in the field of iron and steel
JMF
The Japan Machinery Federation (Nihon Kikai Kougyou Rengokai, or NIKKIREN) is a nationwide organization of the Japanese machinery and engineering industry. Its membership consists of 52 of the leading companies in the fields of engineering and machinery manufacturing (company members) as well as 56 industry-specific trade associations (association members).
JSAP
The Japan Society of Applied Physics. The society's interests cover a broad variety of scientific and technological fields, such as Physics, Electronics, Mechanics, Metallurgy, Chemistry, and various interdisciplinary areas.
JQA
Japan Quality Assurance Organization, is promoting highly reliable products and public safety, supporting corporate quality assurance in our international information-oriented society.
SPSJ
The Society of Polymer Science, Japan, a non-profit organization authorized by the Ministry of Education, Science, Sports and Culture is mainly composed of polymer scientists, engineers and managers in academia, industries and governmental institutions. Its primary role is to contribute to the development of polymer science and technology in Japan and the world as well.
JAICI
Japan Association for International Chemical Information is a not-for-profit scientific information service organization featuring, in particular, chemical expertise. Also JAICI has been actively working on developing and extending the chemical information services.
Governmental Offices (Japan)
METI
The Ministry of Economy, Trade and Industry (METI), will propel the Japanese economy by providing information and analytical insights, creating systems that support society and the economy, and enhancing Japan's technological foundations, so that companies, communities, individuals, non-profit organizations, and other players can exercise their capabilities to the fullest and maximize their potential.
AIST
The Inauguration of the National Institute of Advanced Industrial Science and Technology is a newborn research organization that is combined with 15 research institutes which are used to be under the former Agency of Industrial Science and Technology (the former AIST) in the Ministry of International Trade and Industry and The Weights and Measures Training Institute.
JETRO
Japan External Trade Organization
JICA
The Japan International Cooperation Agency is responsible for the technical cooperation aspect of Japan's Official Development Assistance (ODA) programs.
WWW links to Japanese Government Offices
In this collection of links, you can search for ministries, agencies and other government organizations in alphabetical order or using the Organization Chart.
NII
The National Institute of Informatics is an inter-university research institute established in April 2000. NII conducts researches of informatics as well as the development of infrastructures and services of advanced academic information distribution.
The Japanese Standards Association
The objective of the association is "to educate the public regarding the standardization and unification of industrial standards, and thereby to contribute to the improvement of technology and the enhancement of production efficiency".
EU-Japan Center for Industrial Cooperation
This center operates several training programmes in Japan for EU managers and Japanese students. More and more, European enterprises of all sectors will meet, compete and cooperate with Japan counterparts on their domestic and export markets. Success involves knowing and understanding counterpart needs, their culture and way of doing business.
Scientific Attache in Japan
ITA
International Trade Administration (U.S. Department of Commerce) offers trade statistics, trade information, key links and press releases.
UK help and services in Japan
The most comprehensive collection of materials about contemporary Britain. "Export to Japan" is a guide to the commercial Services offered by the British Government in Japan. The UK acknowledges the importance of S & T in Japan and makes "Science & Technology" the largest S & T section of British embassies around the world.
Embassy of Italy in Japan
Embassy of Italy in Japan offers information about a broad variety of topics including politics, economy, culture and also gastronomy. The site has link to Italian Trade Commission Tokyo that presents information on fairs, companies in Japan.
Embassy of Finland, Tokyo
FINPRO Embassy Trade Center assists and consults the Finnish companies to start their business with Japanese enterprises. TEKES Finish Technology Agency promotes the competitiveness of Finnish industry and the service sector by technological means.
Conference and Exhibition (International)
PITTCON (USA)
Pittsburgh Conference on Analytical Chemistry and Applied Spectroscopy
analytica (Germany)
International Trade Fair and Analytica Conference for Analysis, Biotechnology, Diagnostics and Laboratory Technology
ACHEMA (Germany)
With some 4,000 exhibitors from all continents, over 200,000 visitors from 100 countries and 40,000 executives from the top two tiers of management - no other event epitomises the claim to be a worldwide platform for the process industries so fully and overwhelmingly as the ACHEMA.
BCEIA (China)
Beijing Conference and Exhibition on Instrumental Analysis
CISILE (China)
China International Scientific Instrument & Laboratory Equipment Exhibition
Lab Asia (Malaysia)
Lab Asia is the leading laboratory exhibition in Southeast Asia which focuses highly on scientific instruments and laboratory equipment for various industries, including medical & pharmaceutical, F&B, oil & gas, bioscience and nano-science.
Forum Labo & Biotech (France)
This event particularly concerns research, control and development laboratories in the Agri-business, Environment, Bio-pharmacy and Industrial sectors and well as university laboratories.
Associations & Societies (International)
SIA (Australia)
Science Industry Australia is the national industry association for organizations which are a producer, provider or user of science industry goods and/or services. SIA represents the professional science industry, and our members include scientific and life science product and equipment suppliers; scientific, analytical and diagnostic equipment manufacturers, exporters and importers; chemical and gas companies; software companies and specialised recruiters.
CIFL (France)
Comite Interprofessionnel des Fournisseurs du Laboratoire: a common interest for a specific market for 40 years, suppliers of laboratory equipment and consumables have used their association to defend the interests of the laboratory industry.
SPECTARIS(Germany)
SPECTARIS is the German industry association for the hightech medium-sized business sector and representative body in the areas of medical technology, consumer optics, analytical, bio and laboratory technology as well as photonics.
KSIIC (Korea)
Korea Scientific Instruments Industry Cooperative consists of more than 300 member companies who manufactures of scientific instruments, measuring and technical training instruments.
GAMBICA(UK)
The Trade Association for the Instrumentation, Control and Automation Industry in the UK is the trade association for the instrumentation, control and automation industry in the UK.
RSC(UK)
In 1841, 77 scientists formed the Chemical Society of London, and seven years later, Queen Victoria granted the Society a Royal Charter to "the general advancement of chemistry. With more than 54,000 members worldwide, the Society has established a reputation as an internationally renowned not-for-profit publishing and knowledge business and an influential to the chemistry.
AACC (USA)
American Association for Clinical Chemistry is an international scientific/medical society of clinical laboratory professionals, physicians, research scientists and other individuals involved with clinical chemistry and other clinical laboratory science-related disciplines.
ALDA (USA)
The Analytical, Life Science & Diagnostics Association is the industry trade association for companies that develop and supply life science, analytical, and diagnostic products, services and technologies. ALSSA (Analytical & Life Science Systems Association), the industry trade association for life science, analytical and diagnostic technologies companies, has changed its name to the Analytical, Life Science & Diagnostics Association.
ALMA (USA)
The objective of the Analytical Laboratory Managers Association is to promote the dissemination of information about the management of analytical services and instrumentation laboratories. More links at "Other Sites of Interest" section of this site.
FASEB (USA)
The mission of FASEB is to enhance the ability of biomedical and life scientists to improve, through their research, the health, well-being, and productivity of all people. FASEB is a coalition of independent Member Societies that serve the interests of biomedical and life scientists, particularly those related to public policy issues.
Media Partners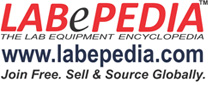 LABePEDIATM
LABePEDIATM is a Global B2B Platform for selling, searching, and sourcing laboratory and scientific equipment. Suppliers & Buyers of laboratory and scientific equipment use this platform to promote and source laboratory equipment used in education, industry and scientific research.

Wiley
Microscopy and Analysis Magazine
Microscopy and Analysis is the leading international journal for microscopists, with over 46,000 subscribers and 120,000 readers worldwide. The journal is distributed free of charge only to users who purchase, specify or approve microscopical, analytical and/or imaging equipment at their place of work. Your members can get free access to these magazines that update them on the latest development.
Spectroscopy Now
SpectroscopyNOW is the free access spectroscopy portal that fulfils the information needs of all spectroscopists. It covers various techniques in mass spectrometry, X-Ray Spectrometry, NMR, Chemometrics, Atomic Spectroscopy, MRI, Proteomics and others.
SeparationsNow
SeparationsNOW.com provides high caliber, unbiased information, resources and services to assist separation scientists in their work. Registered users have free access to a wealth of information, including peer-reviewed papers from Wiley's extensive stable of analytical and life science journals, articles from well-known science writers and up-to-the minute news, as well as a host of primers, glossaries, and links directories. The various techniques cover by SeparationsNow includes sample preparation, electrophoresis, GC, HPLC, Ion Chromatography, Proteomics and Genomics, Detectors, and Laboratory informatics.
GIT - The Laboratory Journal
It includes contents such as scientific news, market reports, industry applications, webcast and other complimentary useful information to keep your members updated on the latest development.
GIT Imaging and Microscopy
It includes contents such as scientific news, market reports, industry applications, webcast and other complimentary useful information to keep your members updated on the latest development.
Food Quality and Safety
It includes content that advises all levels of quality and safety decision makers in food manufacturing, food service/retail, and regulatory and research institutions on strategic and tactical approaches required in a rapidly changing food quality and safety market by examining current products, technologies, and philosophies.
Wiley Analytical Chemistry Journals and Books
It includes all recent books and journals related to analytical chemistry.
Wiley Databases - Wiley Science Solutions
Wiley Databases - Wiley ChemPlanner
Wiley Online Library - Analytical Journals
Wiley Interface
Wiley publishes with over 800 societies worldwide and over 90% of the Nobel Laureates publish with us. We can package any content from books chapters and journal articles in various formats to meet your unique needs. You can feature our contents into mobile apps, resources sites, custom books, eLearning, content feeds, webinars, microsite and other format. By featuring the above content, you can drive more traffic to your website as your members can access to complimentary content and upgrade their skillsets by attending free webcasts to keep them updated on the latest development.