Message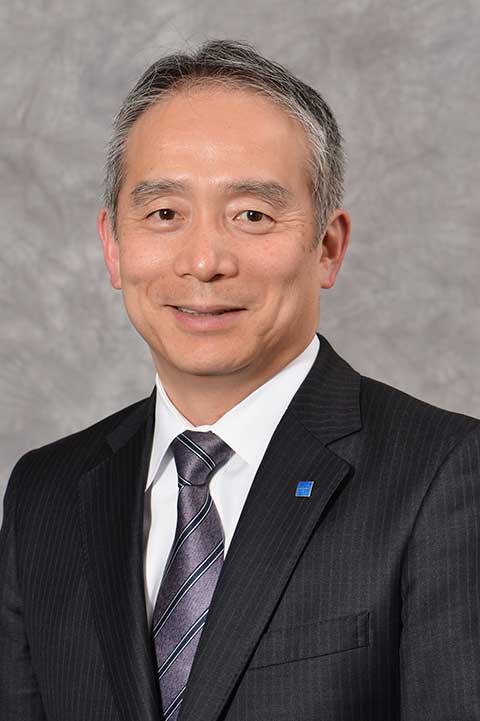 Masayuki Adachi,
President
I am Masayuki Adachi, appointed President of the Japan Analytical Instruments Manufacturers' Association (JAIMA) at its annual meeting held in June.
I would like to contribute to the further development of JAIMA while continuing the traditions of this historic association.
The world is changing at an ever-increasing pace with the recent move toward carbon neutrality, the geopolitical energy situation and revolution in information and semiconductor technology, and the healthcare sector experiencing a severe pandemic.
On the digital side, language models based on generative AI is a hot topic where in just a few months since their market launch, such technologies have appeared that will change the world in a major way. In the field of research and production, processing and control that combines machine learning with Big Data from analysis and measurement is spreading, as well as new analytical technologies such as soft sensors, and we are now in an era where IT can provide a wider range of value in "measurement".
In such a drastically changing world, analysis and measurement technologies are expected to play a significant role in solving various social issues.
JAIMA's importance of existence is to look at how analysis and measurement should be in the future, and to expand and strengthen the existing analysis and measurement industry, as well as to expand and develop into new fields such as new energy, semiconductors, and life sciences.
We will specifically focus on the following five areas: "Revitalize JAIMA activities and strengthen cooperation", "Develop new technologies and businesses", "Strengthen information dissemination", "Human resources development", and "Further development of JASIS".
For "Revitalize JAIMA activities and strengthen cooperation", we will not only collaborate with each committee but also with ministries, agencies, organizations, academic societies, other industrial associations, and the industrial world including new fields.
For "Develop new technologies and businesses", in addition to the promotion of new business activation and environmental improvement for current member companies, we would like to establish a new mechanism for collaboration with start-up companies in areas such as data utilization and sensor development, and consider a framework for infrastructure development that will enable new technology and new business development and growth for JAIMA as a whole.
For "Strengthen information dissemination", JAIMA will not limit itself to internal information sharing, but will also strengthen the mechanism and system for distributing valuable information externally, including enhancing JAIMA's ability to disseminate information on a global basis.
In order to continue these activities, it is important to find and develop the next generation to "Develop human resources" We will continue to promote these activities with further support from our member companies.
And "JASIS," which is positioned as the most important event of JAIMA, is also undergoing a drastic change in trend with the increase of face to face exhibitions and the drastic decrease of online exhibitions following the end of COVID-19. We feel that a new hybrid development is necessary and especially for online, we need to "Strengthen information dissemination" as well as a new style of providing value by strengthening our global dissemination capabilities.
Lastly, we will continue to make every effort to develop JAIMA and the analytical instrument industry. We sincerely request your continued support and cooperation.